---
Google Settles with Photographers over Google Books
Posted: 06 Sep 2014 12:02 PM PDT
Google has announced that they've settled a copyright infringement lawsuit brought by a group of photographers, rightsholder associations, and affiliated trade groups. The terms of the settlement have not been disclosed, but Google's announcement says that it does not include any admission of liability by Google.
All parties are reportedly pleased with the deal, which reportedly "benefits everyone and includes funding for the PLUS Coalition, a non-profit organization dedicated to helping rightsholders communicate clearly and efficiently about rights in their works."
This lawsuit, which was filed by the photographers in 2010, is entirely separate from Google's ongoing legal battle with The Authors Guild. The latter case was initially filed in 2006. It ended in 2013 with a summary judgement in Google's favor but is still under appeal by The Authors Guild.
The post Google Settles with Photographers over Google Books appeared first on The Digital Reader.
Much Ado About Nothing: The Basic Kindle is Back at Amazon
Posted: 06 Sep 2014 10:52 AM PDT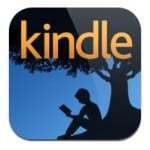 Earlier this week Amazon sent a certain segment of the blogosphere into a tizzy when the retailer ran out of Kindles, but now it seems our frenzied speculation may have been premature.
The basic Kindle is still out of stock on Amazon.com, but on Friday Amazon updated the listing with a new ship notice; they're now expecting the ad-support model to be back in stock some time in the next one to two weeks.
Well, that was fun while it lasted, but even though this turned out to be a smaller story than I expected we still learned something interesting.
It appears that the basic Kindle, while not actually having been discontinued, has been deprecated by Amazon.
I know that might sound like a strange conclusion, but bear with me. At this point we know two important details about the basic cheapie Kindle; Amazon let it run out of stock, and they have not updated it since January 2013.
Interestingly enough, we can make similar statements about the Kindle DX, which Amazon let go out of stock for the first time in October 2012. That ereader has gone out of stock at least twice since then, most recently in April 2014, before coming back in to stock a few weeks or months later.
Amazon hasn't updated the Kindle DX in the longest time, but they do keep letting it go out of stock and bringing it back. This suggests that Amazon is having new units produced in limited quantities, and I would bet that the basic Kindle is now going to enjoy a similar fate.
Amazon probably isn't going to replace the basic cheapie Kindle with a new model, not even with a reduced price Kindle Paperwhite. Instead I would expect that the basic Kindle is only going to be available on an irregular basis from here on out.
While that is pure speculation, until the Kindle gets an update or is formally replaced, my theory fits all of the facts better than any other explanation.
The post Much Ado About Nothing: The Basic Kindle is Back at Amazon appeared first on The Digital Reader.
You are subscribed to email updates from The Digital Reader
To stop receiving these emails, you may unsubscribe now.
Email delivery powered by Google
Google Inc., 20 West Kinzie, Chicago IL USA 60610