---
Bookmate's Subscription Reading Service Explained (video)
Posted: 26 Jun 2014 04:35 PM PDT
Unless you've been following international ebook news (or reading this blog) you might not have heard of Bookmate. Primarily focused in Russia, Eastern Europe, and the third world, Bookmate is a lesser known competitor to Scribd and Oyster which offers a subscription ebook service in primarily markets dominated by piracy.
Earlier today I was digging through Facebook when I found this video of a presentation by Simon Dunlop, the co-founder of Bookmate's parent company Dream Industries. He gave a talk at the Silicon Valley Open Doors conference a couple weeks ago which I think is worth watching.
I already posted most of the details in the video when I wrote about Bookmate earlier this month, but not all. The video adds a perspective on how the founder sees the service and shows that he has a different viewpoint from most ebook CEOs.
Bookmate is focused not just on markets that the major players are largely ignoring but also on market segments which are too poor to attract attention.
The post Bookmate's Subscription Reading Service Explained (video) appeared first on The Digital Reader.
Amazon Introduces Four New Kindle Worlds from Romance Novelists
Posted: 26 Jun 2014 12:59 PM PDT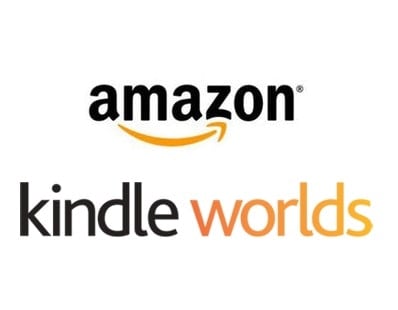 Amazon expanded their publishing empire today with the launch of 4 new Kindle Worlds.
The tech company announced today that they were opening up new opportunities for writers to contribute stories set in series created leading authors. Four romance authors are now inviting submissions from writers, including Barbara Freethy, Bella Andre, H.M. Ward, and Lucy Kevin.
The new Kindle Worlds include:
Barbara Freethy's The Callaways—The hit series from the best-selling Kindle Direct Publishing author of all-time on Amazon
Bella Andre's Game for Love—The sizzling series about the superstars women lust after from the New York Times best-selling author
H.M. Ward's The Arrangement—The steamy, sexy New York Times best-selling new adult romance series with over a million copies sold
Lucy Kevin's Four Weddings and a Fiasco—The sweet, contemporary romance series from the USA Today best-selling author
The authors aren't opening up worlds for new contributions so much as they are inviting new additions to existing series. That's a smart move; I'm not sure readers would accept a character whose voice, behavior, and beliefs changed from one book to the next (I certainly wouldn't be satisfied). But additions to a series of books, each with a different lead character, is more likely to be accepted by discerning readers.
Initially launched in May 2013 under the cover of publishing fanfiction, Kindle Worlds is one of Amazon's numerous publishing imprints. It focuses on short works set in licensed worlds – 26, at last count. Amazon's Kindle World publishing partners include tv shows like Veronica Mars, WB's Vampire Diaries, and Pretty Little Liars, comic books like Valiant Comics' Harbinger and  Archer & Armstrong, and books like the Foreword Saga, and more.
Priced between deer nuts and $3.99, a Kindle Worlds ebook is intended to be a quick read. Amazon hasn't revealed how many copies have sold or the revenue generated.
The post Amazon Introduces Four New Kindle Worlds from Romance Novelists appeared first on The Digital Reader.
Google's Android One Budget Smartphone Designs Could Mean More eReading in the 3rd World
Posted: 26 Jun 2014 11:47 AM PDT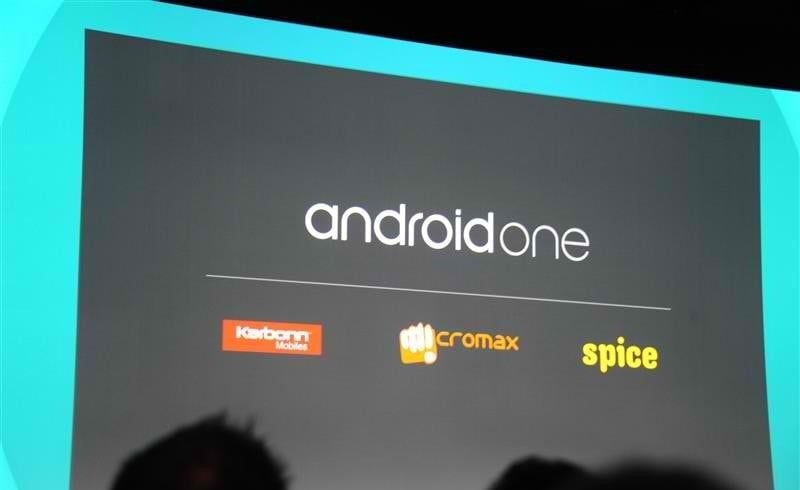 Long term readers of this blog know that I am a fan of low-cost Android tablets. I've owned quite a few over the past few years and prefer them as my main reading device, so when I read today about Google's new Android One initiative I was cautiously optimistic.
According to the Google blog:
We're working with partners on a comprehensive solution—which includes hardware reference platforms—to address the mobile computing needs of those in emerging markets. Android One will provide smartphones that are high quality, affordable and come with reasonable data plans. Our partners will launch an initial range of sub-$100 Android One smartphones starting in India this Fall, with more countries to follow. We've long wondered what potential could be unleashed if people everywhere had access to the latest technology and the world's information. It's time to find out.
Assuming this works out, Google is going to be coming up with the reference design smartphones for 3rd-party device makers, including Indian firms like Karbonn and Spice, to produce. In fact, Engadget says that one design, which will be made by Micromax, was shown off yesterday. It reportedly features dual-SIM and SD card slots, a 4.5″ screen, and an FM radio, all priced at just $100.
A smartphone with a 4.5″ screen might not be as useful as the 7″ tablets I love, but it is still an improvement over the ereader used in much of the third world: a feature phone. The first world aside, the feature phone is still much more common than smartphones. This has led both nonprofits like Wolrdreader and service providers like Bookmate to target feature phone owners and try to turn them into readers.
As you may know, Worldreader originally launched with the goal of distributing Kindles in Africa, but they later expanded their literacy efforts to include developing a reading app for feature phones. And Bookmate offers a subscription ebook service which support Android, iOS, and even feature phones.
I first heard about this over on Teleread, where I raised the point that we already had cheap Android hardware on the market, including the Aakash tablet in India. The existing cheap hardware is nearly universally bad, so I didn't see what Google would be adding. The problem we are seeing right now is that the drive to get the price down leads device makers to cut corners,  resulting in flawed in inherently Android devices.
But Google thinks they can fix the problems introduced by the device makers, and that has me intrigued. Part of Google's plan is to offer preferential treatment as a carrot; Android One smartphones will get the same preferential treatment as the Nexus and Google Play devices when it comes to automatic software updates.
This is a bigger carrot than you might think; bottom of the market devices are usually released with a quick-and-dirty firmware and then never updated, so in addition to saving the device makers money Google is also giving them a strong selling point which will appeal to consumers.
The post Google's Android One Budget Smartphone Designs Could Mean More eReading in the 3rd World appeared first on The Digital Reader.
New Report Shows US Trade Publishing Industry Revenues Dropped 1% in 2013
Posted: 26 Jun 2014 08:34 AM PDT
The American Association of Publishers announced today that their latest annual BookStats report, which was produced in partnership with the BISG, is now for sale.
Like the 2012 report (released in May 2013), I don't have the report but I do have the press release, and between this press release and other AAP data I have put together a few useful details, including:
the total publishing industry generated around $27 billion in revenue
the trade publishing industry accounted for $14.63 billion, down from $14.98 billion in 2012 (asterisk)
the AAP's monthly reports track about $7 billion in annual revenue (in 2013)
On a related note, the annual figures released this year don't quite match what the AAP released last year; the estimates for the trade publishing industry were adjusted downward by about $60 million.
The press release goes on to mention a few highlights.
Of the 5 trade sectors tracked by the AAP, Adult nonfiction grew the fastest. Total revenue increased 5.4% ($4.41 billion in 2012 to $4.65 billion in 2013), adding about 2.8% more units sold (488.78 million in 2012 to 502.30 million in 2013).
The AAP also reported that the dollar value for the eBook sector in 2013 decreased a fraction of a percent in 2013 ($3.06 billion in 2012 to $3.04 billion in 2013), but the number of units sold grew by 10.1% (465.49 million in 2012 to 512.70 million in 2013). eBook sales in 2013 were also up +43% over 2011.
Downloaded audiobooks also saw impressive growth, with revenue up 19.2% in 2013 over 2012 ($228.83 million in 2012 to $272.82 millionin 2013), and units sold up 14.2% in 2013 over 2012 (30.38 million in 2012 to 34.68 in 2013).
Bookstats is a joint project between the AAP and the Book Industry Study Group. Based on data from 1,600 publishers, the AAP and BISG generate estimates of the size of the publishing industry and its net revenues. The estimates don't reflect retailer/consumer sales, and they don't include all self-published ebooks.
The Bookstats report can be ordered here.
The post New Report Shows US Trade Publishing Industry Revenues Dropped 1% in 2013 appeared first on The Digital Reader.
Simon & Schuster Expands Library eBook Program to All US Libraries
Posted: 26 Jun 2014 06:53 AM PDT
Satisfied with their year-old library ebook pilot, Simon & Schuster announced today that they were making their entire catalog of frontlist and backlist titles available as ebooks to all libraries in the US.
As with the pilot, libraries can acquire an ebook under a one-user at a time license which expires after a year. Library patrons can also buy buy S&S ebooks via the library website, earning libraries a commission on the ebook sales they generate.
Simon & Schuster CEO Carolyn Reidy said in the announcement: "In the year since we first started our pilot, we have been delighted with the response from the participating libraries, and we believe the time is right to make our ebooks available to all libraries."
With ebooks distributed to libraries through 3M Cloud Library, Baker & Taylor Axis360 and Overdrive, S&S was one of the last library ebook hold outs among the major US publishers. It was only last April that they launched a pilot with 3 library systems in NYC, and it took until January 2014 before the pilot was expanded to include an additional 16 libraries, including the Free Library of Philadelphia, Boston Public Library, King County Library System (Wash.), and others.
S&S is not the only major US trade publisher to offer ebooks to libraries on such unfriendly terms. Penguin and HarperCollins sell ebooks under an expiring license. Hachette and Random House, on the other hand, sell ebooks at a steep markup, while Macmillan takes the crown. This publisher manages to combine the worst aspects of their competition by selling ebooks for up to $25 per copy and then having the ebook expire after two years.
image by stevecadman
The post Simon & Schuster Expands Library eBook Program to All US Libraries appeared first on The Digital Reader.
It's Not Dead: Sony Releases Updates for Sony Reader App for iDevices
Posted: 26 Jun 2014 05:05 AM PDT
Sony may have shut down their ebook store in much of the world but they continue to invest in the Sony Reader Store in Japan.
Over the past couple days Sony has rolled out a couple updates to their ebook service, including a new browser reader and an update to the Sony Reader app for iDevices.
On Wednesday Sony released the version 2.0 of their Sony Reader app for iOS. This app has long offered limited support for Epub3, and with the new update the app now supports magazines in Epub3 format.  This is particularly useful for magazines which combine a complex layout with carefully placed text (Wired, for example), and the app also now supports reflowable text in Epub3 ebooks. You can find the app in iTunes Japan (it is not available elsewhere).
In related news, Sony has also reportedly released a new reading app which enables their customers to read ebooks in a web browser. According to my source it currently works with Chrome and Internet Explorer (10 and 11), but I don't have info on whether the app works with Safari, Firefox, or Opera.
It looks like this:
To the best of my knowledge, Sony's last ebookstore is region-locked to Japan, and can't be accessed from other countries. It stocks 78,000 titles, including 49,000 comics, 7600 magazines, and other titles.
The post It's Not Dead: Sony Releases Updates for Sony Reader App for iDevices appeared first on The Digital Reader.
The Morning Coffee – 26 June 2014
Posted: 26 Jun 2014 03:50 AM PDT
Must read stories this morning include Mike Shatzkin on the long tail, a takedown of Dickens, Amazon v Hachette as a parable for news publishers, and more.
The post The Morning Coffee – 26 June 2014 appeared first on The Digital Reader.
NYC Debate Group to Consider the Topic of Amazon, Belling the Cat
Posted: 25 Jun 2014 07:36 PM PDT
Next Tuesday night the New York Public Library will be hosting a debate called Amazon: Business as Usual? It's scheduled for 7pm local time, and is going to be held in the Schwarzman Building, South Court Auditorium (42nd Street at 5th Avenue).
According to The Bookseller:
The event, taking place at the New York Public Library, will see author James Patterson and Grove Atlantic publisher and president, Morgan Entrekin, join attorney and founder of EMusic.com, Bob Kohn, Law professor and theorist, Tim Wu and political theorist and elected chair of the Pulitzer Prize Board, Danielle Allen in conversation moderated by Tina Bennett, literary agent at WME, titled "Amazon: Business As Usual?".

The discussion will focus on the Hachette-Amazon dispute, exploring what is at stake for the companies, authors and readers. It will also look at the larger issues of free-market capitalism and free speech at play, and what the  dispute reveals about the future of publishing in the age of e-books.
It's supposed to be streamed live (here) under the Live from NYPL program, and I think we should all watch. From what I can see in the guest list, most of the panelists are anti-Amazon so I have to wonder what they will be debating.
I'm not being snide when I say that I don't understand the context of the debate, and that intrigues me. I don't see what there is to be debated; what is listed as the topic would seem to be a statement and not a question.
The post NYC Debate Group to Consider the Topic of Amazon, Belling the Cat appeared first on The Digital Reader.
You are subscribed to email updates from The Digital Reader
To stop receiving these emails, you may unsubscribe now.
Email delivery powered by Google
Google Inc., 20 West Kinzie, Chicago IL USA 60610