---
The Morning Coffee – 13 November 2014
Posted: 12 Nov 2014 09:08 PM PST
With posts on clickbait, how to deal with critics, and news of Amazon's victory in the auction for the dotBookTLD, the reading list is short but sweet this morning.
The post The Morning Coffee – 13 November 2014 appeared first on The Digital Reader.
Best Buy Cracks the $99 Windows 8 Tablet Barrier
Posted: 12 Nov 2014 09:12 PM PST
Microsoft has been trying for most of the past year to get Windows running on true budget tablets in Western markets, and it looks like Best Buy may have been the first to pull it off.
Mike Cane discovered earlier today that Best buy had released a new 8″ Windows 8 tablet under its in-house brand. The Insignia NS-15MS08 isn't much of a tablet, and in fact it looks like it is literally an Intel reference design with a new name and brand, but on the upside it does cost $20 less than the next cheapest Windows 8 tablet, the Toshiba Encore mini.
The new Insignia  tablet sports an 8″ display with a screen resolution of 1,280 x 800. It runs Android 8.1 on a quad-core 1.33GHz  Intel Bay Trail Z3735 CPU with 1GB RAM and 16GB internal storage.
It also has a microSD card slot, HDMI port, Wifi, Bluetooth, 2MP camera, and a couple rear-facing speakers. In pretty much ever way, this is the same hardware as found in some $99 Android tablets. Only now it runs Windows, and not very well at that.
Chippy of UMPCPortal commented on Mike's post and said that:
This matches the Intel reference design used in the Point of View Mobii 800W tablet i'm testing in Europe. 1/16 and incredibly difficult to use for more than 5 days without throwing it out of the window – which would be ironic.

My tip: Disable Windows update. Disable OneDrive offline cache. Don't install Chrome. STAY IN RT / Modern / Metro. This is a device that can work well with Store apps. You'll have 5GB storage free on first boot. Save the recovery partition to a stick and you'll get 13GB free. 5GB will disappear in the first week if you do Windows updates.

For $99 it can do some good stuff but unfortunately user won't know about the limitations and it will all go wrong. Unless they've read this!!!
Frankly, I'm not surprised. Windows 8 was not originally designed to run on such limited hardware, so it didn't surprise me to learn that you need to turn about half of it off before it becomes usable.
And now that it is confirmed that the tablet can't do much, I'm not sure what Microsoft has gained by getting their OS into the budget tablet market. It seems like this is more likely to turn users against Windows rather than gain market share.
The post Best Buy Cracks the $99 Windows 8 Tablet Barrier appeared first on The Digital Reader.
Barnes & Noble Experiments With Print/eBook Bundles
Posted: 12 Nov 2014 07:14 PM PST
Hot on the heels of B&N's expansion into author services comes the news that Barnes & Noble is trying a bundle program of their own. The retailer is bringing print and digital together with a new program called B&N Sync Up.
From now until Christmas readers will the option of visiting a B&N store, choosing one of 70 eligible paperback titles, and then picking up a matching ebook for $4.99. When checking out, the customer will receive a redemption code which they can either activate on their own account or give away as a gift.
B&N hasn't revealed the complete list of eligible titles, but there is mention that the program includes Doctor Sleep by Stephen King, Outlander by Diana Gabaldon, The Secret Life of Bees by Sue Monk Kidd, The Kite Runner by Khaled Hosseini, Life of Pi by Yann Martel, The Brief Wondrous Life of Oscar Wao by Junot Díaz, and A Discovery of Witches by Deborah Harkness.
You can find more details at your local B&N store, or on the B&N website.
I've checked a few of the prices, and they're not bad. Several of the titles are old enough that you can find the paperback and ebook pretty cheaply, but other bundled titles like Doctor Sleep do offer a good value when bought together.
B&N is far from the first to offer print/digital bundles; they are following in the path trod by HarperCollins, which launched two separate pilot programs with BitLit and Bookshout earlier this year. Those programs were spread across multiple indie booksellers, making them far more ambitious on a technical level than B&N's program. What's more, HarperCollins also tested print/digital bundles last year in the UK.
And even HC wasn't the first; textbook publishers have tried the idea on and off over the past half dozen years.  O'Reilly has been offering similar bundles for years, and as you might recall Amazon launched a post facto bundle program, Kindle Matchbook, last year.
The post Barnes & Noble Experiments With Print/eBook Bundles appeared first on The Digital Reader.
Hear the Call of the Mockingjay in the Humble Audiobook Bundle
Posted: 12 Nov 2014 04:19 PM PST
Audiobook lovers, take note;  the latest content bundle from HumbleBundle could be music to your ears. A new email graced my inbox this afternoon, bringing the news that Scholastic is offering an audiobook bundle.
The Humble Scholastic Audiobook Bundle contains 4 audiobooks, including the first volume of the Hunger Games trilogy. If you spend more than the average payment (about $9 when I wrote this post), you'll get an additional 4 titles, including the second title on the Hunger Game trilogy. And anyone who pays above $15 will get the bonus title: the third and final Hunger Games title.
The bundle is worth a total of $195 at retail, and it also includes other Scholstic titles like Goosebumps:
The Hunger Games by Suzanne Collins
Spirit Animals Book 1: Wild Born by Brandon Mull
Infinity Ring Book 1: A Mutiny in Time by James Dashner
Goosebumps Horrorland #1: Revenge of the Living Dummy by R.L. Stine
Catching Fire by Suzanne Collins
The Raven Boys: Book 1 of the Raven Cycle by Maggie Stiefvater
The 39 Clues Book One: The Maze of Bones by Rick Riordan
War Horse by Michael Morpurgo
Mockingjay by Suzanne Collins
The post Hear the Call of the Mockingjay in the Humble Audiobook Bundle appeared first on The Digital Reader.
Nokia to Shutter Its Reading App by the End of the Year
Posted: 12 Nov 2014 11:03 AM PST
Following Microsoft buying Nokia's smartphone unit last year, it was safe to assume that the new owner would be killing off the parts it didn't want. And now it seems that Nokia's ebookstore is on the chopping block.
My Nokia Blog is reporting that Nokia sent out an email this week to users of the Nokia Reading app, sharing the bad news that the store will shut down on 31 December. The email is embedded at the end of this post.
Any currently installed app with downloaded ebooks will continue to function after that date, but readers will no longer be able to download ebooks. And should the app be removed in an update or a firmware reset, readers will lose access to all of the content they had purchased.
In a way, this move should come as no surprise; the app hadn't seen a major update since 2012. But it is still disappointing that yet another tech company is blithely walking away from a service.
Nokia is but the latest company to abandon its ebook efforts in the past year. It joins Sony and Samsung in leaving customers in the lurch. (This does not include Scholastic, which is providing a year of access before cutting it off.)
If you are a former customer of one of those stores and would like to do something about the losses you have suffered, please leave a comment or send me an email. I can't say for sure at this time, but there is a chance that an FTC complaint could be filed against one or more of those companies concerning the harm done to consumers. But before that happens, we first have to line up consumers who were harmed.
Email
Dear Nokia Reader,

We are letting you know that the Nokia Reading app has reached maturity. The Nokia Reading app will be discontinued by 31st December 2014.

Up until 31st December 2014, you will be able to purchase new books and to access previously purchased books from the Nokia Reading archive. News Streams will no longer be accessible.

You can still read books you have bought from the Nokia Reading bookstore by simply downloading the books from the Archive in 'My Books' before 31st December 2014. You can keep ebooks on the phone for as long as you like. The same applies for audio books purchased via Nokia Reading.

We apologise for any inconvenience this may cause. If you have any further questions, please see our FAQs.

Thank you,

Services Team at Microsoft Devices

Q: Why is the Nokia Reading service being discontinued?

A: The service has reached maturity, and we have decided that it should no longer be available for download. We have taken this decision knowing that there are many other eReading apps, such as Kindle and Audible available in the Microsoft Store.

Q: Will I still be able to access the books I purchased from the Nokia Reading service on my Lumia device after the service is discontinued?

A: As long as your books have been downloaded onto your device, you will still be able to access them after the service is discontinued. Before the service is discontinued, please:

go to My Books
click on the menu button on the bottom right
select "view archived books"
download the ones you wish to have on your device.

Please note that if you delete the Nokia Reading application or reset your phone so all applications are removed, you will not be able to re-download the application or access any books you purchased.

Q: What will happen to my books in my archived collection after the service is discontinued?

A: You will not be able to re-download any books in the archive collection after the service is discontinued. We recommend downloading them onto your device before the service is discontinued to avoid losing any titles you have paid for.

Q: Can I still download the Nokia Reading application from the store onto my Lumia device?

A: This application is no longer available for download from the store for Lumia devices. Please note that if you delete the Nokia Reading application or reset your phone so all applications are removed, you will not be able to re-download the application or access any books you purchased.

Q: Can I store the files on memory outside of my phone?

A: No. In order for the files to be accessible, they will need to be stored in the app itself.

Q: Will I still be able to purchase from the Nokia Reading books store after the service is discontinued?

A: No. The book store will no-longer be available after the service is discontinued.

Q: What about my personal data?

A: Data specific to Nokia Reading will be deleted. Your Nokia Account will remain active however, and data associated with this – including your credit card information – will continue to be stored securely by Nokia.

Q: I like reading on my phone! Where can I buy books to read?

A: There are many other eReading apps, such as Kindle and Audible (audio books) available in the Microsoft Store.
The post Nokia to Shutter Its Reading App by the End of the Year appeared first on The Digital Reader.
Yotaphone 2 to Launch/Ship on 11 December, cost 699 Euros (?)
Posted: 12 Nov 2014 10:07 AM PST
Combining a 5″ AMOLED and a 4.7″ E-ink screen, Yota Devices' second dual-screen smartphone has been one of the more highly anticipated mobile devices ever since it was first unveiled in February of this year. And now it seems the Yotaphone 2 is about to arrive.
Numerous blogs in Europe, including Android Planet, are reporting that the new Yotaphone showed up on a Dutch retail website with a price tag of 699 euros and an expected ship date of 11 December.
That listing is no longer visible, so I cannot confirm the accuracy of the report or whether the Dutch retailer was just making it up, but given the response I got from Yota Devices I tend to think this report has a moderately high probability of being true.
Yota Devices said that they could not confirm the reports, a response which is far enough from a denial to make me think the story is true.
And then they asked me if I wanted an invite to the launch events this week. The events are being held in London and Moscow, so they are way outside my reach, but I think it is reasonable to take them as further confirmation of the leaked details.
Update: I now have a copy of the invite. Apparently the phrase "this week" was a misnomer; the new Yotaphone will launch on Wednesday, 2 December, at the Old Truman Brewery in London.
As reported in February, the Yotaphone will run Android 4.4 KitKat on a quad-core 2.3GHz SnapDragon 800 CPU with 2GB RAM, 32GB Flash storage, a pair of cameras (8MP and 2MP), and support for Wifi, Bluetooth, and GSM and HSDPA cell networks.
At this point we don't know whether the specs have changed (it could be running Android 5.0 Lollipop, for example), but at that time the 5″ AMOLED display had a screen resolution of 1920 x 1080, while the 4.7″ E-ink screen had a resolution of 960 x 540.
Those are slightly larger screens than the ones found on the original Yotaphone, which shipped last December with a retail price of 499 euros. The original Yotaphone featured a 4.7″ LCD display and a 4.3″ E-ink display in a slab style case with a distinctly rectangular shape. That phone is available in Europe, including Russia and the UK.
The new Yotaphone will probably launch in Europe this week, and ship next month.
Specs
The post Yotaphone 2 to Launch/Ship on 11 December, cost 699 Euros (?) appeared first on The Digital Reader.
Copyright, the Internet, and Why it (Should) Matter to You (Infographic)
Posted: 12 Nov 2014 07:11 AM PST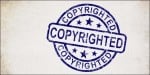 Between movies, news articles, blog posts, and LOLcat gifs, the average consumer gets (and shares) a lot of content on the internet. With this endless stream of information that is being shared, there is a question we need to ask: When are you breaking the law?
There is an ongoing debate between internet companies and media companies (some of which are in both camps) on how the issue should be enforced.
On one end are the defenders of the copyright holders owners who believe that copyright is a basic property right which should be defended at all costs, and at the other extreme there are those who believe that copyright is an authoritarian imposition, as a governmental interference in markets that should be free.
And in between the two, you'll find the rest of us – those who don't intend to infringe (but are probably doing it anyway). Wherever you stand, the following infographic will help you learn more about the laws that affect you on the internet everyday.
The post Copyright, the Internet, and Why it (Should) Matter to You (Infographic) appeared first on The Digital Reader.
MPAA's WhereToWatch is a Search Engine for TV, Movies
Posted: 12 Nov 2014 05:46 AM PST
If you want to find an obscure or old book, you can head to either WorldCat (to look for a library copy) or to Bookfinder (to search bookstores). Finding a movie or TV show, on the other hand, is much harder because there was no single search engine that combined streaming, rentals, digital downloads, and physical media into a single set of results.
WhereToWatch is out to change that. Initially announced last year, this site offers a comprehensive search engine of legit sources for movies and tv shows. It's basically the search engine which one would expect Amazon to have built into IMDb (but did not, so far as I can tell).
I've been playing with the site for a few minutes, it does offer a comprehensive set of listings – with a few exceptions. WhereToWatch can't show you the tv listings which might tell you where a movie or show is also playing right now. I also didn't see any mention of Youtube, which does host some full length movies.  And I didn't see any entries for Redbox, which may or may not be a bad thing.
In addition to the search results, the site also offers some behind-the-scenes footage from fellow MPAA site thecredits.org. There's also an option for watching trailers, but that didn't work for any of the movies I searched for.
All in all, this is a better search engine than the one Disney would like to build.  That one would try to send you to sites owned by a studio's marketing dept rather than review sites, Youtube, and other sites which would help you decide if you liked a movie or book.
Speaking of which, WhereToWatch isn't bad in its current form (although the interface is clunky) but it could use more links leading to reviews and other content about the movie or tv show a user is searching for. This would help users decide if they like a work enough to buy, rent, or stream it.
The post MPAA's WhereToWatch is a Search Engine for TV, Movies appeared first on The Digital Reader.
You are subscribed to email updates from The Digital Reader
To stop receiving these emails, you may unsubscribe now.
Email delivery powered by Google
Google Inc., 1600 Amphitheatre Parkway, Mountain View, CA 94043, United States