---
The Morning Coffee – 17 April 2014
Posted: 16 Apr 2014 09:30 PM PDT
Top stories this morning include top searches on the Oxford dictionary website (link), telephone box libraries (link), the rising cost of education in the UK (link), a twist on Scribd's Youtube problem that I had not considered (link), and more.
The post The Morning Coffee – 17 April 2014 appeared first on The Digital Reader.
First Universal Windows Apps Hit Windows Store
Posted: 16 Apr 2014 04:53 PM PDT
When
Microsoft formally launched the latest Windows 8.1 update a few weeks ago, one of the more surprising announcements they made was the promise  that app developers would be able to develop apps which work on any Windows OS: WinPhone, Win8, or WinRT. And more importantly, consumers would be able to buy the apps once  and use them on all their Windows devices.
The first of the universal apps started showing up in the Windows Store earlier this week. The first two paid apps to take advantage are 17-Bit's Skulls of the Shogun and Microsoft's Halo: Spartan Assault. Each game costs $4.99 and can be purchased through either the Windows Store or Windows Phone Store.The Xbox version is still a separate purchase, though.
In addition to the paid games, Microsoft has also turned several of its other games into universal apps, including Wordament, Hexic, Mahjong, Minesweeper and Solitaire. Given that the games were already free the move is largely symbolic, but it is still a good first step.
By giving developers the option of universal apps, Microsoft is starting to do for apps what digital publishing is still trying to pull off with ebooks. It's been 6 years since Epub was first demoed on the Sony Reader, and there is still no true universal ebook format.
In addition to Amazon's own unique Kindle format, there are at least 2 additional camps in the ebook market: Apple and Adept (Adobe DRM). They are as divided by their DRM as they are different from the Kindle format, and we are all the worse for it.
The post First Universal Windows Apps Hit Windows Store appeared first on The Digital Reader.
The Guardian Will Launch US Print Edition, Hires Skynet as Editor-in-Chief
Posted: 16 Apr 2014 01:01 PM PDT
The UK newspaper The Guardian is launching a print edition in the US today, only they won't be assigning any staff to write or edit it. Rather than create a new publication, The Guardian is building on one of their digital products and crafting a new print edition which will be distributed to U.S. media and ad agency offices.
The new print edition is called #Open001, and the articles in each issue will be selected algorithmically.  Proprietary algorithms will sort through articles recently published in The Guardian's online edition and find the more popular stories. Only the longer content is included, and the articles are chosen based on based on social media metrics like the number of Facebook shares, tweets, and comments discussing the article.
This is at least The Guardian's second experiment with algorithmically-driven content, and like the first experiment it is based on the work of former The Guardian developer Dan Catt. Several years ago Catt started an online project similar in concept to Longform or Longreads:
The idea was to harvest the paper's feature pieces and longer stories into a stream of articles best meant for RSS or a read-it-later queue. These were the stories that lent themselves to dedicated reading time, that quiet moment after work or a lazy Saturday morning.

Catt built an algorithm that scans The Guardian's API, stripping away blog posts, multimedia, and other pieces in favor of articles over a certain length. …
His work was later expanded into The Long Good Read, a weekly 24-page tabloid newspaper that is printed by a London startup called The Newspaper Club and distributed for free every Monday morning at Guardian Coffee.
I myself first learned of The Long Good Read via The Newspaper Club, which is a POD newspaper printing service (how cool is that?).
It's not quite true to say that there are no humans working on #Open001; The Long Good Read has at least one editor culling the articles, and I would expect that the US edition has at a minimum the same amount of oversight. But aside from that single editor, much of the process is handled automatically – just like WordPress runs this website for me.
The Newspaper Club has developed a platform called ARTHR which is designed to accept articles and automatically format them for publication in a print edition of a newspaper, which are then printed in short production runs and shipped all over the world.
When The Newspaper Club started 5 years ago, the minimum production run was 1,000 copies. They have improved their platform to the point that they can produce a single copy. It's pretty expensive, but it can be done.
#Open001 is expected to have a print run of around 5,000, and it is more of a marketing gimmick than a newspaper:
Gennady Kolker, spokesman for the Guardian in the U.S., said it's more a way to introduce the Guardian's content to the U.S. media community. "We're on mobile, on tablets and online in the U.S. This is a way to get people to lean back and enjoy the long-form content," he said. "Some of our stories are more conducive to that print feel. It's a way to show that audience, here's what Guardian content is."
VentureBeat, DigiDay, Wired, Nieman Journalism Lab
The post The Guardian Will Launch US Print Edition, Hires Skynet as Editor-in-Chief appeared first on The Digital Reader.
Goodreads Adds Automatic Sync with Amazon Book Purchases
Posted: 16 Apr 2014 10:37 AM PDT
Goodreads has just announced another reason for Amazon customers to use the site.
The online book community, which Amazon acquired last year, is now enabling readers to automatically sync their Amazon book purchases with their Goodreads account. The new feature is being slowly rolled out to Goodreads users and it is currently limited to only the US,Canada, and Australia, but Goodreads plans to expand availability in the future.
Readers will be able to see all of the books they purchased via Amazon, including both paper and digital, books purchased from third-party sellers but not ebooks purchased from Amazon's original ebookstore (those sales records are gone, I'm told). They can assign them ratings and add titles to to their bookshelves, or not. I'm told the import option will also let readers exclude titles that they don't wish to publicize.
This feature is not widely available, and in fact I don't have the option yet. According to the comments left by Goodreads reps on their blog post, that is because they are rolling this out incrementally.
If you're interested in giving it a go, you can check the My Books page. The option will be listed in the menu on the left – if it is available. If you don't see the option and you want to import your purchases, you can force the issue here:
https://www.goodreads.com/amazon_purchases
I just clicked the link and went through the process, and I must say that I am relieved that the books aren't being added automatically. I have to rate or shelve each title before it will be added to my  Goodreads profile, and that's a good thing because my mother shares my Kindle account. She has a very different taste in books than I.
Ever since Amazon bought Goodreads last year the retailer has been integrating the social network more closely with its bookstore. Late last year Amazon rolled out an update for the Kindle Paperwhite which added Goodreads integration, including the option to rate and review books.
The site now boasts 25 million members who added 294 million titles to their virtual bookshelves in 2013.
The post Goodreads Adds Automatic Sync with Amazon Book Purchases appeared first on The Digital Reader.
Papyre 630 eBook Reader Now Shipping in Spain
Posted: 16 Apr 2014 09:15 AM PDT
The US market may be in the middle of its annual Spring/Summer drought of ereader launches, but Europe is luckier. A new ebook reader shipped in Spain earlier this month, and it is currently thrilling reviewers there.
The Papyre 630 ebook reader is available on Amazon.es and Rakuten.es, with a retail of 117 euros.
This device is equipped with a 6″Pearl HD E-ink screen with a resolution of  1024 x 758, a touchscreen, and a frontlight. It's running Linux on a 1.2 GHz RockChip RK2818 CPU with 4GB Flash storage, a microSD card slot, and Wifi. Weighing in at 210 grams, the Papyre 630 measures 17cm by 11cm by 9.5cm.
The Papyre 630 supports a broad selection of ebook formats, including Epub, FB2, PDF, and more. I don't see a mention of audio support or support for office docs.
It looks to me like this device was developed by a certain Chinese company. It's being sold in Spain by Grammata, a local ebook retailer which also sells ebook readers and tablets in 4 countries (according to the website: Spain, Mexico, Argentina, and Columbia). Grammata boasts 50,000 titles in their ebookstore, putting them far behind Nook, Kindle, and Baja Libros.
The post Papyre 630 eBook Reader Now Shipping in Spain appeared first on The Digital Reader.
Apple's "Cheaper" Plastic iPhone Now Available in 19 Markets
Posted: 16 Apr 2014 06:56 AM PDT
Apple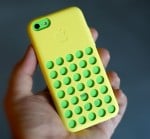 never released the cheaper plastic iPhone that many expected to see last year, but the iPhone 5c has gotten a little cheaper.
Last month Apple released an iPhone 5c model with half the storage in five markets (UK, France, Germany, Australia, and China), and earlier this week they made it available in an additional fourteen countries around the world.
Apple customers Austria, Belgium, the Czech Republic, Denmark, Finland, Ireland, Italy, Norway, the Netherlands, Poland, Portugal, Spain, Sweden, Switzerland can now buy the iPhone 5C with 8GB of storage. The retail price in most European countries is 549 euros, or about 50 euros cheaper than the model with 16GB of storage (the 16GB model is reportedly 100 euros more expensive in Italy). The phone will also be available from authorized resellers in those countries, and it will of course be subsidized by some telecoms.
The iPhone 5C, or the plastic iPhone, was expected by many pundits to be a budget model which would target a much lower price range than Apple's usual premium hardware. Most of those pundits were surprised when it debuted with a premium price tag, but not this blogger.
As I said when I covered that first rumor in March 2013, I did not see a reason for Apple to sway from their policy of charging premium prices for premium hardware and reaping premium profits. Apple might not be making the majority of the smartphones but Apple (and Samsung) are making most of the profit. So long as that is true I don't see why Apple is going to drop their prices.
The post Apple's "Cheaper" Plastic iPhone Now Available in 19 Markets appeared first on The Digital Reader.
Samsung to Launch Two Tizen Smartphones, Android Wear Smartwatch
Posted: 16 Apr 2014 05:55 AM PDT
When Samsung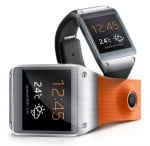 was absent from the Android Wear launch earlier this year it looked like the electronics giant would follow Sony and to pass on the Android Wear platform and stick with its own Tizen OS, but it turns out that's not the case.
Yoon Han-kil, senior vice president of Samsung's product strategy team, revealed in a recent interview that Samsung plans to introduce Android-based smartwatch later this year, as well as a couple smartphones running Tizen.
Samsung's first generation smartwatch, the Galaxy Gear, ran Android when it debuted last year, but Samsung's subsequent model's did not. The Samsung Gear and Gear Neo were launched earlier this year and both run Tizen, Samsung's proprietary OS.
The South Korean firm wanted to build its own ecosystem around Tizen to reduce its heavy reliance on Android and for the content revenue, but after a series of delays in product launches Samsung scaled back its expectations. "We had tried to launch (Tizen) with DoCoMo and Orange … but couldn't because of poor market conditions. We have changed our strategy and will release the phones in a few countries where we can do well," said Yoon Han-kil.
Samsung is still planning to release at least two smartphones running Tizen. The first, which will be on the market around the end of the second quarter, will be a high-end model. The second will be aimed at the middle of the market.
The post Samsung to Launch Two Tizen Smartphones, Android Wear Smartwatch appeared first on The Digital Reader.
Amazon to Retire Kindle Cloud Storage, Shift Your Docs to Amazon Cloud Drive
Posted: 15 Apr 2014 10:43 PM PDT
For
the past two plus years Amazon has offered Kindle users 5GB of cloud storage for their personal files. This space was in addition to and completely separate from any other storage space users might have on Amazon's servers, and readers could use it to store the personal ebooks that they were reading on their Kindle ebook readers and apps.
Amazon announced today that the Kindle Cloud Storage, as a distinct entity, is going away.  Kindle users will now be able to find and manage their files in the Amazon Cloud Drive.
Kindle users will still have the same 5GB that Amazon gave us when they debuted Kindle Cloud Storage in September 2011, it's just going to be easier to use. All of a Kindle users existing documents will be transferred over, and in the future the new documents that readers save to the cloud with the Send to Kindle email feature will be saved in their original format.
Update: Here are a few more details. Your personal files will still be accessible from the Manage Your Kindle page, and if you want to send stuff to your Kindle you will still need to use the "Send to Kindle" tools. Uploading files to the Amazon Cloud Drive will not transfer them to your Kindle.
While this might be annoying, it's good news. At long last Amazon has decided to rationalize the storage space they give to Kindle users. By combining it with the Amazon Cloud Drive, Amazon is both simplifying the management issues and giving Kindle users a better suite of tools for managing their personal documents (the manage your kindle page is terrible, simply terrible).
I have wanted Amazon to do this ever since the Kindle Cloud Storage launched 2 years ago. It made far more sense to have one location for all of my files than to have to manage 2 separate clouds on Amazon's servers.
In fact, it makes so much sense that Google made a similar decision a while ago. When Google launched Google Drive in April 2012 that free 5GB space was separate from the 10GB of storage in my Gmail account, and it was merged with the Gmail space in May 2013 for a combined 15GB.
P.S. To learn more about sending documents, news, blogs, and other web articles to your Kindle, please visit www.amazon.com/sendtokindle
The post Amazon to Retire Kindle Cloud Storage, Shift Your Docs to Amazon Cloud Drive appeared first on The Digital Reader.
You are subscribed to email updates from The Digital Reader
To stop receiving these emails, you may unsubscribe now.
Email delivery powered by Google
Google Inc., 20 West Kinzie, Chicago IL USA 60610